I will start by making a prediction- You are here because you've already tried every other free hosting available out there and none of them satisfied your requirements.
I can also predict your age (17-20), your gender (male mostly, because females directly spend money).
Do you know why?
Because, when I was starting out for the first time, I had the same requirements. And the good news for you is that I found it and now I want to give it back to you.
From there till now, I've grown a lot. Now, I use $20 dollar hosting with a lot of different tools and services at my disposal but who forgets the old days… eh… 🙂
I would like to tell you one more thing from my experience.
If you are looking for free hosting to test your product or website, then it's fantastic. But, if you are thinking to start your online business or blog with it then please don't.
There are a lot of negatives of starting your online business or blog with free hosting providers. If you are looking forward to starting a business then I have better deals for you. Follow the links:
Well, here are the two best free web hosting providers that actually helped me to understand the web more closely without having me to spend a penny.
Follow the link,
1. DigitalBerg – The Best Free Hosting Ever!
This is the #1 hosting that I have come across after a series of disappointments. It has some really great features that can never be offered for free but this hosting provider has done it. In a moment, you will believe me why it is the best?
Free SSD Hosting
The very first thing that you will notice about it is that it offers SSD hosting to its users. I do not remember any other hosting provider doing this. With SSD servers at your back, you do not want to look further. The performance is inevitable.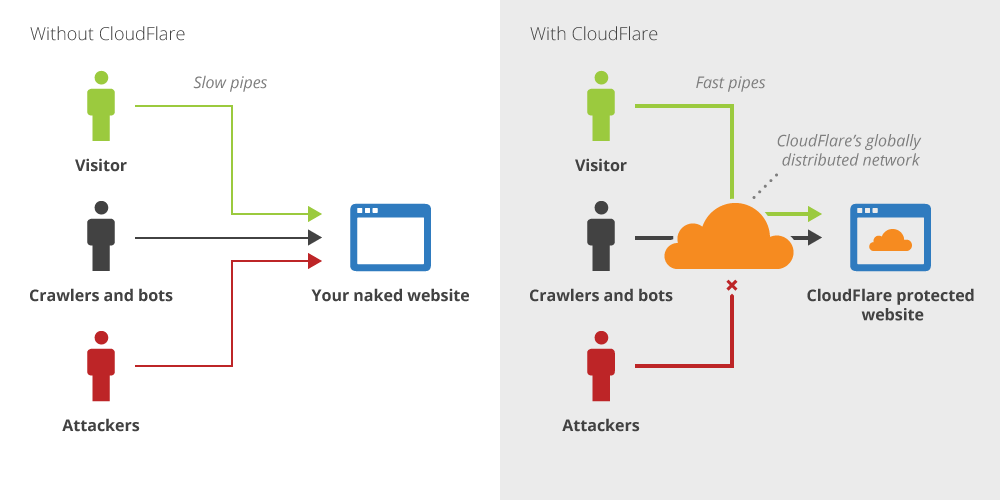 CloudFlare Account
It doesn't end here. After you signup for their free hosting, you get a free CloudFlare Account. For many of you who do not know about the CloudFlare account, it is a free service that accelerates and secures your website by acting as a proxy between your visitors and your website. Once you signup your website with them, your whole website traffic is routed through their intelligent global network. They automatically optimise the delivery of your web pages so your visitors get the fastest page load times and best performance. They also block threats and limit abusive bots and crawlers from wasting your bandwidth and server resources.
Some of the really cool features of CloudFlare that you would definitely want to leverage,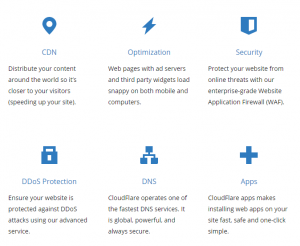 Unlimited Traffic
This is yet another attractive feature that comes along with this hosting. You get 100% unlimited traffic for your website and its true. I have experienced it. Many other hosting tends to say this but once your traffic starts to increase they start obstructing you. But this is not the case with DigitalBerg. You can trust them completely.
Optimised Technology
They built their centres in close collaboration with IBM & DELL to provide you with the most optimised technology available that delivers premium performance.
Based on trusted Cisco architecture, our 10GB/s fibre solutions are designed to meet high-density demands on a daily basis. The infrastructure has no single point of failure and has direct access to leading Internet exchanges, such as LINX.

There is one thing that I felt could be improved from their side is the Available Free Space.
They only provide 1 GB SSD, which is less if you are going to operate a website which has loads of media in it. But Hey, you and I both know that it's a lot to ask. After all, they have given up so many things and didn't ask anything in return.
So, you can straight away go and register for their free hosting. Follow the link: DigitalBerg
2. Hostinger
It is a pretty good free hosting service, but only if your website receives low traffic. As your website traffic grows, you start to experience more downtime and 403s, which is a status code for Access Denied. You are going to get this a lot. If you are a student like me who likes to test projects and stuff online, or you own a small blog or a portfolio website then this is the best fit for you. Hostinger - The Free Service Provider or directly register by clicking on the image below...

Features that you get after registering with ,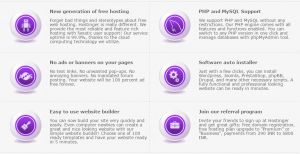 Are you looking to start a Business Online?
In case you are looking to start an online business then free hosting is really not a good idea. You are bound to so many constraints.
I have a better option for you.
Currently, Digital Ocean is becoming the most widely used Virtual Private Server to host your website. Plus you can do whatever you want, after all it is your private server.
I'm using Digital Ocean to power BeMyAficionado for the last 2 years. And my experience has been really good.
Also, if you subscribe using the below link, you will get $100 free credit (I will get something too :)). So click on the link below and buy a droplet for your business.

Conclusion
I would recommend you to use DigitalBerg Hosting.
At the same time, I would also want you to try out Hostinger.
They both are good at one thing or the other when it comes to free-hosting. DigitalBerg offers a little more to build upon.
In the end, the choice is yours to make.
Let me know what you think in the comments below. And if you need any expert advice 😉 you can always ask for it.
[bctt tweet="Life is a one time offer, Use it well. ~Varun Shrivastava" via="no"]